Mt Albert
Auckland City
Auction
Approx
855 m&sup2
(9,200 sq.ft.)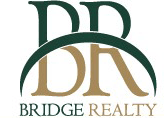 Visit the Bridge Real Estate Mangere Bridge website
When Size Matters!
No mixed messages here... IT HAS TO GO! Commitments necessitate an immediate sale! This large size, 855m2* (* from Title, Zoned Res 6a/Mixed Housing Urban) presents plenty of options. Is it a neat family home with a huge garden, or with an eye to the future is there an opportunity to develop the site further?
Generous in size this 80's style home, built of 'hard to hurt' materials, has been a long term rental and requires TLC and polish to make it shine again and shine it will. With four bedrooms, two bathrooms accommodation isn't a problem. Spacious open plan living adds to the appeal. Handy to pre-schools, zoned for Gladstone and MAGS, you are five minutes away from Unitec and AIS, an easy walk to the train, while motorway access North, South, East and West is just down the road.
Will be sold. Call me
Terry 0274990222
Agent
Terry Williams
Bridge Real Estate Mangere Bridge
Licensed Real Estate Salesperson (REA 2008), Member of the REINZ

Real Estate Sales and Auctioneer

The difference between agents isn't so much what they
promise as what they are able to deliver ... time after
time. As a dedicated vendor's agent, Terry repeatedly
shows an ability to provide his clients with solutions
and outstanding results no matter what the market
conditions. With tact and determination, he is a proven
negotiator, possessing tried and tested marketing
skills.
A trusted Professional ... with over 21 years selling in
Auckland's central suburbs his experience is summed
up by past clients who note ..."He delivers results
without needing to resort to rhetoric or fabrication"
and "He always goes beyond the strict requirements of
his professional role".
Top Award Winner... Terry's professionalism, range
of skills and knowledge have been recognised by
Harcourts as the top salesperson in his office for
five years, his many repeat clients, including a large
Government Agency to market and sell Government
owned properties on their behalf.
Join a group of over 500 satisfied clients who chose a
no nonsense professional to sell their property. From
the smallest units to grand homes, you can be assured
that he will provide the same level of commitment and
expertise to ensure a problem free and successful
outcome.

Terry firmly believes that selling real estate is so much
more than the promise of a price, it is all about the
process. Possessing an intimate knowledge of this
process can only be acquired over many years of
experience, and is the best insurance that his clients can
have that they are achieving the absolute best result in
the marketplace.

Terry's personal guarantee is... "To find the best buyer
not just the first. To never walk away until your property
is sold and all your real estate needs are met".

read more
This property was photographed by
Grant Drummond
Auckland Central
CAA Part 102 Certified
Mt Albert
Auckland City
Auction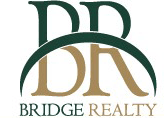 Visit the Bridge Real Estate Mangere Bridge website