22 Lethbridge,
Te Horo
Kapiti
PBN
* 108m&sup2≈1,163 sq.ft.   20 Acres≈80,443m&sup2 (8.04 Ha)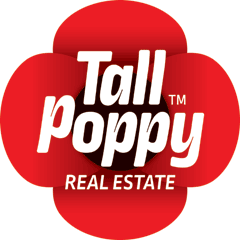 Visit the Tall Poppy Kapiti Coast website
AWARD WINNING - KAPITI OLIVE OIL!
A unique opportunity to acquire an established and exceptionally successful horticulture venture that's consistently experienced year-on-year growth while scooping a succession of industry accolades over the past 15 years.
Set on 20acres supported by a temperate micro-climate, Kapiti Olives is renowned for its premium grade award winning extra-virgin olive oil with its products being the preferred olive oil of choice of acclaimed chefs and restaurants around New Zealand.
Kapiti Olive Oil was one of two NZ brands selected by the USA Olive Society to promote international extra virgin olive oils in 2005 and since that time has consistently won top awards, including several Best in Class and Best in Show honors.
Kapiti Olives has achieved strong local market penetration including big-brand chain supermarkets, boutique farmers markets and specialist retail outlets. The company has a readily recognized label and branding profile supported by a strong on-line presence with steady internet sales and growth indicators pointing to future potential to export.
Kapiti Olives undertakes its own growing, blending, bottling, marketing and distribution but uses contract pressers for oil extraction. The business can be managed by one or two people on a part or full-time basis depending on lifestyle demands.
Having built up this venture from a small co-operative to an industry-leader, our vendors are now selling to realize long held ambitions to travel.
The business comes complete with a comprehensive chattels/plant inventory for turn-key hand-over, with the vendors able to assist the purchaser for a specified period during the transition phase.The property is located just 3 minutes drive away from the Te Horo expressway ,which is due to be completed to Wellington by 2020 and commuting time maybe less than an hours drive.The Otaki River on the boundary supports good numbers of brown trout,for that evening fly fishing.If you are looking for a new challenge and ready to leave the city life,call Steve Hayes for further details.Offers expected from $1,500,000.00
Keywords
Features
Home & Income
More than 2 car garaging
Office / Study
Property Type
Location
Agent
Maureen Preston
Tall Poppy Kapiti Coast
Licensed Real Estate Salesperson (REAA 2008), Member of the REINZ
During my formative years I've enjoyed many happy weekends with friends and family on the Kapiti Coast. After a 25 year career in IT Management when the opportunity presented itself to move to the Kapiti Coast permanently, I grabbed it with both hands. Throughout my career, my focus has always been on delivering improved processes and relationships that ultimately makes a positive difference. I have long been interested in Real Estate and wanted to join a progressive company that makes a real difference for their clients, I really love Tall Poppy's approach, which I believe is a smarter and fairer way to sell property.
I'm passionate and want to make a difference, for me it is all about achieving the best possible outcome for my customers. I apply my business experience and expertise to make the process as stress free as possible whether you are buying or selling, I'm committed to helping you achieve a premium result.
If your ready for a change or thinking about selling, I would love to chat with you.
read more
This property was photographed by
Phil Armitage
Horowhenua/Kapiti Coast Photographer Franchisee
22 Lethbridge,
Te Horo
Kapiti
PBN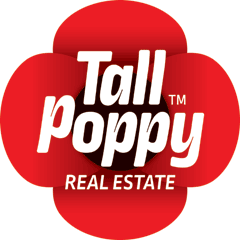 Visit the Tall Poppy Kapiti Coast website