10/1 Rintoul Street,
Newtown
Wellington South
$745,000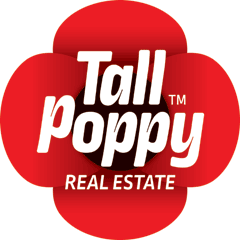 Visit the Tall Poppy website
Make a Statement
Stamp yourself on Wellington's history by owning a unique apartment in one of Wellington's best-known buildings.
The wedge-shaped Ashleigh Court building is the architectural keystone of Newtown. Unit 10 is on the first floor and is one of just 4 residential apartments in the building, and situated above the commercial premises on the ground floor. There are three gigantic bedrooms, any one of which could double as a second living area. Each bedroom has a Juliette balcony overlooking Riddiford St.
Creative use of engineered wood panels has produced a beautiful and distinctive theme throughout the kitchen, lounge and bathroom areas. Here we have a home for people who appreciate history and heritage combined with unique spaces and styling.
The building has a Category 1 listing on the New Zealand Heritage List. https://www.heritage.org.nz/the-list/details/1335 This has enabled the building's owners to obtain funding for heritage restoration and strengthening work. As a result, the building is scheduled to complete its strengthening program in 5 months time and will then have an NBS rating of 67%. The building is NOT earthquake-prone.
For those with an investment in mind, the apartment has recently rented for $950 per week, which represents a 6.6% gross return on the asking price. When outgoings are taken into account we show a net return of 4.9% pa. Combine that with future capital gain and you have an exceptional result for a Wellington residential property.
If you like the convenience and lively style of Newtown you'll love being one of the privileged owners of Ashleigh Court.
Agents
Paul Doney
Bulsara Limited
Licensed Real Estate Salesperson (REA 2008), Member of the REINZ
Paul Doney is an agent who is passionate about service, quality and people. Whether you're buying or selling Paul will give total commitment to satisfying your needs.
read more
Sabine Chong
Bulsara Limited
Licensed Real Estate Salesperson (REA 2008), Member of the REINZ
Sabine Chong is renowned for her ability to present a property for sale like the gem it is. In this highly emotional business of buying and selling homes she is a breath of calm; supporting sellers and cajoling buyers at the same time.
Her prior experience in selling off-the-plan properties means she knows how to communicate the dream image of your home to buyers, to help them imagine their way into living in their new home. Sabine is also an experienced negotiator, so much so that she has been called on repeatedly to act as a negotiator for other agents when dealing with Asian clients. Her vast experience in international business, sales and languages means she can adapt to cultural differences and avoid the pitfalls of not understanding your audience.
Of course Sabine is backed by the Tall Poppy systems, with advanced listing technology and efficient, cost-effective promotion and sales techniques. Sabine will be the dynamo you need to list, promote and sell your property for a price beyond your expectations.
Take a moment to meet Sabine and you will immediately see why your sale will be in the best of hands. Call her now.
read more
This property was photographed by
David Garratt
Wellington Central/North
10/1 Rintoul Street,
Newtown
Wellington South
$745,000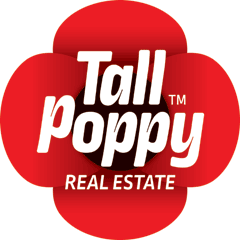 Visit the Tall Poppy website