Morrinsville
East Waikato
PBN
* 222m&sup2≈2,390 sq.ft.   633m&sup2≈6,814 sq.ft. (0.06 Ha)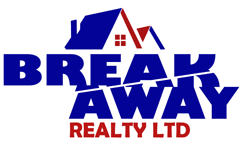 Visit the Breakaway Realty Ltd - Cambridge website
YOU'LL BE PROUD TO GIVE THIS ADDRESS!!!
You will love coming home to this graceful single-level beauty. Featuring a family friendly floor plan for easy living, a neutral decor with quality features and fittings. Approximately 7 years old, this beauty is located in a well established street with similar and larger quality homes, so why wait to build and for gardens to get established.
The lawns are flat and easy to mow here, which is great news for those that prefer to spend time making the most of the wonderful environment and facilities that surround you. The inviting private rear patio area with fixed umbrella will be where you want to spend these summer days and evening. The living areas are ideally proportioned and versatile, whether you're having a quiet evening with the family or inviting your friends over to cook up a storm in your stylish kitchen (with walk in pantry). Moving along the hall, away from the living areas, you have four spacious bedrooms including a huge master with walk-in wardrobe and en suite. The family bathroom is nicely finished and also a generous size. There is a separate toilet with vanity for family convenience. The laundry is located in the large internal access double garage, which offers plenty of storage for vehicles and other equipment needing shelter and security. Our owners have loved living in their home, however they have a new project on their list and now would like you to enjoy the comforts and pleasures that they have so proudly enjoyed.
Set in a highly regarded and established new area, surrounded by similar quality homes all within easy distance to all the many amenities and facilities that Morrinsville living has to offer. Surely such an appealing buy just has to be on your list. To view call Cary Ralph (021 139 4000) to make your appointment to see this wonderful piece of Morrinsville Real Estate.
*MULTI AWARD WINNER* - Licensed Salesperson (REAA 2008)

WEB: www.caryralph.co.nz
Agent
Cary Ralph
Breakaway Realty Ltd
Licensed Real Estate Salesperson (REA 2008), Member of the REINZ
*MULTI AWARD WINNER*
Waikato Wide - Residential/lifestyle Sales
"I grow my business almost exclusively by referrals. If you know of someone that is thinking about selling or buying a property please give them my name. I'll be sure to look after them extremely well"
Along with having a successful Real Estate career. *Multi Award Winning* salesperson Cary Ralph, has over 20 years Banking and Mortgage Finance experience working within 3 of New Zealand's largest banks. Cary has also worked as a Mortgage Broker and Business Development Manager within the finance industry.
Cary's prior experience in securing property finance for his clients enables him to provide extra support and knowledge to those who are less experienced in property ownership.
Cary's empathy and understanding, along with his attention to detail means he can smoothly and respectfully guide clients through the buying and selling process while keeping them fully informed of all the options available.
Cary prides himself on his professional manner and solid personal character, being a solution finder, along with understanding his client needs and wants. Cary will always go above and beyond what is necessary for his clients. In his spare time Cary enjoys Classic Cars and Overseas Travel.
*PLATINUM CLUB* - New Zealand
*PLATINUM CLUB* - WORLDWIDE
*GOLD CLUB* - New Zealand
*100% CLUB* - SILVER AWARD - WORLDWIDE (x2)
*100% CLUB* - SILVER AWARD - New Zealand
*No 4* - INDIVIDUAL SALES ASSOCIATE - RE/MAX New Zealand 2016
*No 7* - INDIVIDUAL SALES ASSOCIATE - RE/MAX New Zealand 2015
WEB: www.caryralph.co.nz
MOBILE: 021 139-4000
"Dedicated to Results"
Licensed Real Estate Salesperson (REAA 2008)
read more
This property was photographed by
Jason Tregurtha
Waikato South
CAA Part 102 Certified
Morrinsville
East Waikato
PBN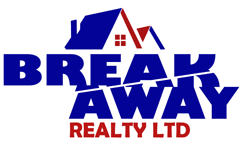 Visit the Breakaway Realty Ltd - Cambridge website