Westown
New Plymouth
BEO $460,000
* 120m&sup2=1,292 sq.ft.   658m&sup2=7,083 sq.ft. (0.07 Ha)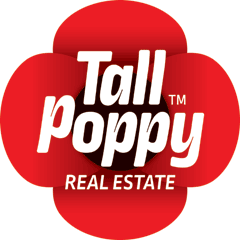 Visit the Tall Poppy New Plymouth Ltd - New Plymouth website
One Owner Since New!
Having owned our subject property since its construction in the 1980s, the decision to sell was a heart-wrenching one for our vendors to reach. But with the next chapter in their lives beckoning they now offer their immaculately presented home to the market with determination and resolve.
Accommodation is provided by three bedrooms and is complemented by one generous living areas, with a pellet fire creating a cozy atmosphere even on the coldest of nights.
Outside, the sunny patio is the perfect place from which to enjoy the sweeping views that stretch across to Mount Taranaki. A covered carport completes the appeal.

Close to locals cafe and zoned for the sought-after Frankley School, the convenience of the home's position and the ever-popular nature of the area, in general, underpin any investment.
Our vendor, the only owner this home has ever known, have cherished their time here and leave armed with many precious memories. But the next chapter in their lives is now calling, and they're determined to achieve a result as swiftly as possible. With interest sure to come from a wide range of prospective purchasers immediate action is advised - contact me now for further details.
Agent
Ryan McFadyen
Tall Poppy New Plymouth Ltd
Licensed Real Estate Salesperson (REAA 2008), Member of the REINZ
Purchasing Real estate offers people the opportunity to create dreams, build homes and grow personally and professionally in a comfortable space to thrive and be happy. As a salesperson I endeavour to connect people to these dreams with rapport, patience, open communication and a drive to see you in the home of your dreams.
I am a passionate family man with a wonderful wife and two exceptional children with another on the way. I love the Taranaki region with its amazing natural resources, picturesque scenery and the abundance of homes that compliment these assets.
My passion for real estate was realised through my own family's entry onto the property ladder and subsequent sale and purchase of our second home. Through this process, I was made aware of the importance of making connections with spaces, ideas and people. These three key ingredients inspired me to seek out an opportunity to support other families in Taranaki in their journey towards making these important connections.
When you seek out the perfect family space you need someone to rely on, to stand with you and support you through these decisions I believe I can be that person. Are you looking for your dream home? Are you ready to create a better environment for you and your loved ones? I would love to help and look forward to hearing from you.
read more
Westown
New Plymouth
BEO $460,000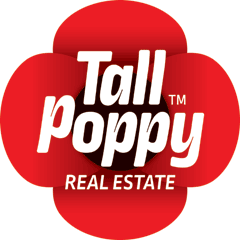 Visit the Tall Poppy New Plymouth Ltd - New Plymouth website