66 Huatoki Street,
Vogeltown
New Plymouth
Enquiries over $525,000
* 90m&sup2≈969 sq.ft.   678m&sup2≈7,298 sq.ft. (0.07 Ha)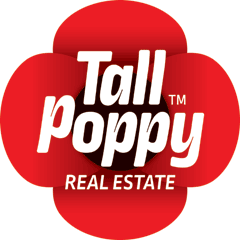 Visit the Tall Poppy New Plymouth Ltd - New Plymouth website
66 Huatoki Street
Not too big, not too small, it's just right! Perfectly suited to family living, this home is superbly located in the heart of an ever-popular area, with quality schools and an abundance of amenities on your doorstep.
Step into the galley style kitchen and dining which link to the living room. The living room opens out to the front deck of excellent indoor-outdoor flow over summer. Ample heating solutions including a log burner fireplace in the living room, heat pump in the master bedroom and ceiling and underfloor insulation. The separate laundry enhances functionality. Looking sharp with renovations in the last 12 months that included the installation of a near new kitchen and a new bathroom, as well as a full paint both inside and out.
Established gardens frame the fully-fenced sheltered grounds, with flat lawns (easy mowing!) offering a manageable great place for the kids to play and the rear deck acting as the perfect spot for the adults to sit back and relax. Extra-large single garaging plus single carport and four off street parking spaces is the icing on the cake.
This lovely home, in this incredibly convenient location, is sure to be popular. Prospective buyers are urged to act quickly.
Keywords
Features
Single Garage
Carport
Heating - Solid
Hot Water - Electric
Agent
Darrell Paterson
Tall Poppy New Plymouth Ltd
Licensed Real Estate Salesperson (REAA 2008), Member of the REINZ
Whether you're selling or buying a house, there are preconceptions that the process is daunting, overwhelming, or what some might call "too-hard-basket" - this is where I step up and challenge the norm of typical real estate interactions.
Think of me as your sideline supporter, here with the pep-talks and half-time oranges, making your buying or selling experience one that you'll look back on and do a little happy dance. If the thought of lawyers, jargon and percentages got you shaking in your boots, don't worry - I'll handle it, and you can trust me to explain it all clearly. If it's something that even has me stumped, I have a connected network to find someone who does know - you know?
I'm a forward thinking and client focussed hustler, stopping for nothing to do what's right for you and your family. Passionate about delivering results using today's technology, clear digital marketing strategies, and good-old-fashioned hard work, my energy and enthusiasm for results is second-to-none.
Some may say I'm a bit chatty (my children would 100% say this). My early beginnings in the New Zealand Army and in various management roles across Aotearoa have set me up with the belief that communication is key to a solid relationship full of trust and respect. Sounds cliché, I know - but it's the truth!
On the weekends you'll find me at the East End Surf Club in my red and yellows, or on a literal sideline cheering on my three children with my wonderful wife, Felicity. As a family we love our province, Taranaki, the incredible moana, and staying active.
To summarise - I'm a good bugger who's here to help. Simple.
Let's chat real estate hustle over a coffee (or a beer), get in touch today!
read more
66 Huatoki Street,
Vogeltown
New Plymouth
Enquiries over $525,000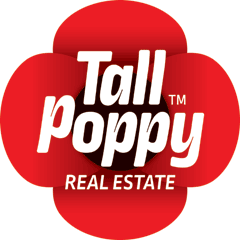 Visit the Tall Poppy New Plymouth Ltd - New Plymouth website